Mayor of Kutno City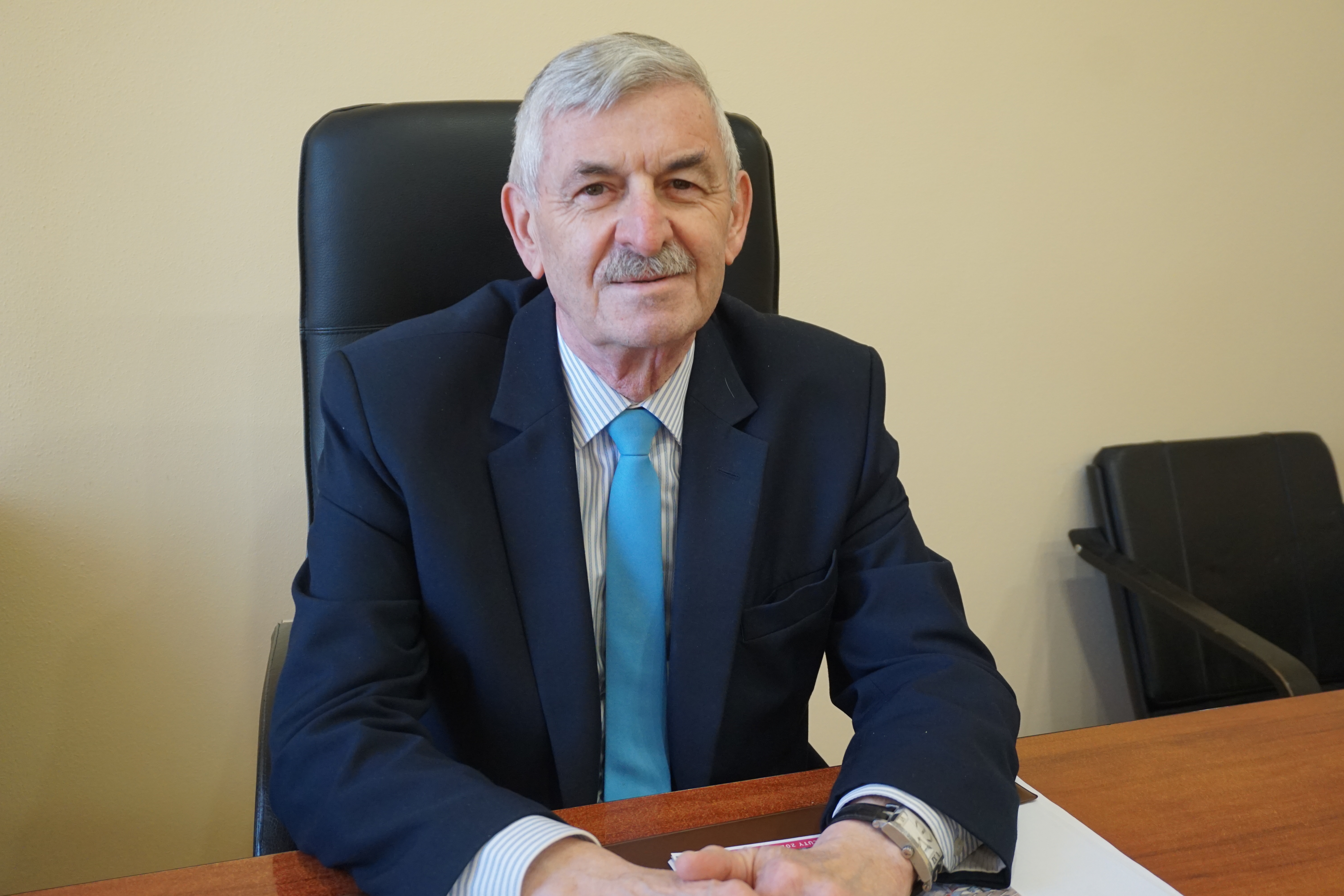 Zbigniew Burzyński
Born: 1952
Education: Master of Science in Telecommunications - Warsaw University of Technology, postgraduate studies in marketing and management.
A graduate of the Jan Kasprowicz Secondary School in Kutno.
Local government administration experience:
since 1995 till 1998 Deputy Mayor of Kutno,
in 1998 Mayor of Kutno,
since 1998 till 2002 Councillor of the Kutno City Council,
in 2002 elected as the Mayor of Kutno City by direct universal suffrage,
since 2002 till now the Mayor of Kutno City (re-elected in 2006, 2010, 2014, 2018).
Organisational units subordinate to the Mayor of Kutno City:
Internal Audit and Control Office,
Corporate Governance Office,
Press Office,
Mayor's Office,
City Council Office,
Sport and Tourism Office,
Classified Information Office,
Classified Information Protection Officer,
Occupational safety and health (OHS) Officer,
Secretary of the City of Kutno,
Treasurer of the City of Kutno,
Municipal Police,
Register Office,
Security and Crisis Management Department,
Geodesy and Cadastre Department,
Deputy Mayors,
Legal Adviser Team.
Contact:
Plac Marsz. J. Piłsudskiego 18
99-300 Kutno
tel.: (+48) 24 253 11 02
e-mail: z [dot] burzynski

um [dot] kutno [dot] pl